Let's face it. Sometimes you outgrow the relationship you're in.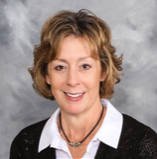 When it's time to change your group purchasing organization (or even start working with your first one), Tracey Ranallo, Entegra Vice President of Business Performance and Supply Growth, shares her advice on how to know when it's time to look for the perfect match.
Ranallo was a founding executive of Entegra in 2000, and she has been building the brand since its inception and leading the communication and supply driven marketing activation efforts for Entegra. She is also responsible for strategy implementation, process engineering, consultative support and project management across Entegra. She also leads governance and engagement with Entegra's hundreds of supplier partners. We asked her to share the lessons she's learned from clients over the years.
Question: What are some of the signs that it's time to switch from your current commercial foodservice supplier?
Answer: You may be experiencing growing pains, having issues communicating with your GPO or even feeling like the relationship has become transactional. It's vital to evaluate these four signs to see if it's time to move on:
You're not getting the value you expect from your current partner; they don't understand your needs and priorities.
Your current GPO is not providing the unique solutions you need for your business or they aren't contributing to solving your operational problems.
You don't feel as if your GPO is an extension of your organization.
Your current procurement service doesn't provide innovation, best practices or advice when it comes to industry trends, occurrences or challenges. They don't offer different ways to evolve and get better results.
Question: What are the considerations for a business choosing to work with a group purchasing organization for the first time?
Answer: There are points in the growth or life cycle of your business, when gaining access to the purchasing power of a GPO adds real value to your operations. This is when you should consider getting started with a GPO partner:
Your business is expanding and/or growing. When your business is expanding, it becomes more important to have access to a top group purchasing organization like Entegra. The purchasing power and convenience that Entegra provides can be critical for helping your business as it moves into a new phase of growth.
You are seeking to save money and manage your costs. During turbulent and challenging industry times (i.e., inflation, COVID, industry occurrences impacting commodity ingredients), accessing networks, connections, pricing and product variety can help you serve your customers.
Eliminate dependence on certain vendors. A GPO can help you find suppliers easily and efficiently, giving you more flexibility and options for sourcing food and related supplies.
Your cost of food and related supply prices are going up. A GPO gives you access to the best possible prices in the industry. GPOs can often tap into better group purchase rates you may not be able to procure on your own.
You don't have enough resources in your procurement department. You are not resourced to negotiate competitive pricing with suppliers and/or even know which suppliers can meet your specific business needs and challenges.
Question: How does Entegra make it easier for clients to get started?
Answer: You can sign up online and a member of our team will reach out to you to talk about your needs and goals.
We have a strong client onboarding process, with a team that will meet with you as you transition to Entegra. We sit down at the beginning of the relationship and ask questions like, "What do you expect of our partnership in 3, 6 and 12 months?" This allows us to create a road map for that first year with two-way accountability that delivers the results you expect.
Want to learn more? Explore getting started with Entegra or call us at 833-977-1765.