Strengthen your procurement effectiveness
Shore up the expertise and capacity of your procurement department with procurement expertise from Entegra. Take advantage of our savings programs while freeing your staff to focus on other ways to increase operational efficiency.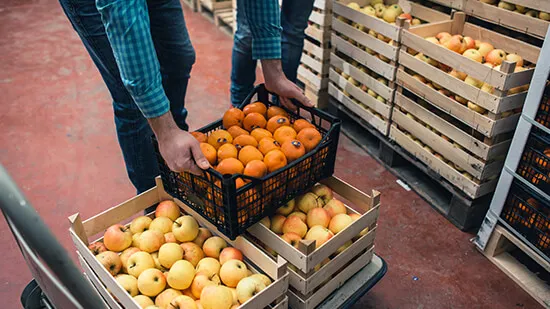 Increase supply chain consistency
Supported by Sodexo Supply Management's rigorous supplier evaluation process, Entegra ensures access to safe, consistent and sustainable products.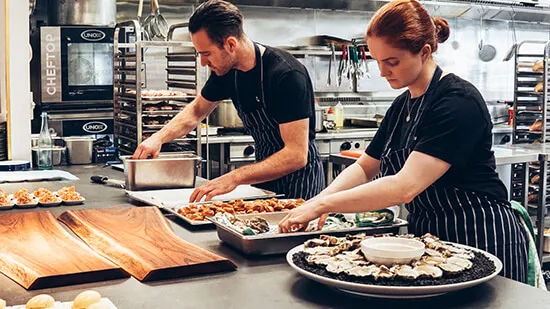 Streamline food service operations
Improve operational efficiency in your processes from the loading dock to the kitchen to the dining area with the support of our culinary experts.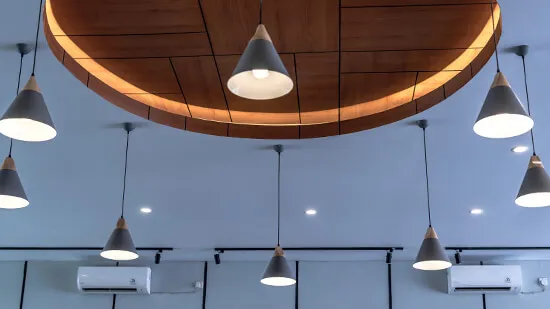 Boost energy efficiency
Our Energy Services help improve energy procurement and costs across your facilities.
Learn more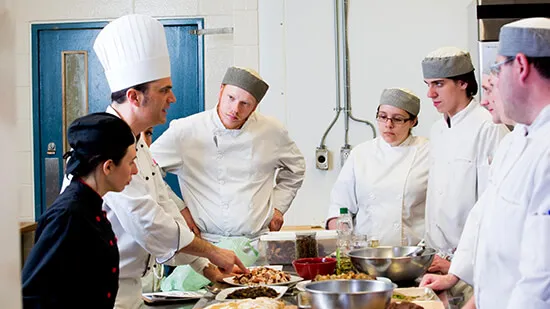 Elevate employee training
Build your team's skills with Entegra's training opportunities to create the best experience possible for your customers as well as your staff.
---
"Beyond showing savings in my budget, Entegra's online resources helped me become more organized while deepening my kitchen knowledge. When I became a manager, I did not know the ins and outs of what would be standard practices in most kitchens, like freezer temperatures. Entegra's templates, guides and resources helped me bring my kitchens up-to-date while sharpening my own culinary skills. Now, I share those resources with those whom I manage."
What are examples of operational efficiency?

Operational efficiency solutions include analysis, advisement, reporting and strategic guidance that help your business identify waste or overspend, ultimately allowing your team to work smarter and save money while delivering the same or better quality of service.

With an operational efficiency partner like Entegra, you can find ways to streamline your business, improving operational performance while reducing your labor costs and commitments. For instance, our experts can help you eliminate redundant processes, freeing staff to focus on core business.

How do I refine processes to improve operational efficiency?

The key to increasing operational efficiency is identifying and avoiding behaviors and actions that cost your organization more time and money than they generate. That can include better scheduling to avoid overbooking employees, making hiring decisions at the right time, increasing departmental collaboration and tackling your financial strategy at every level.

As a trusted partner, Entegra's experts can help you improve operational efficiency through active collaboration — identifying what your business can do better and guiding you to success. That can include:

Monitoring your business performance with the help of software tools and regular reporting meetings
Identifying and minimizing waste, including operational bottlenecks
Creating strategic benchmarks to compare your operations to the competition and set clear, achievable goals for the future

How does Entegra improve operational efficiency?

As a GPO, Entegra leverages unmatched purchasing power, culinary expertise, and operational efficiency knowledge for hotels, restaurants, senior living, and other businesses. Together, our solutions give you the support, knowledge and purchasing connections your organization needs to improve operational efficiency — while boosting customer experience.

Our culinary services connect you to professional chefs, procurement experts and foodservice advisors who can optimize your menu and reduce spend on products that don't move the needle for customers
Energy efficiency solutions from Entegra identify energy waste and give you access to energy suppliers and best practices that can drastically cut costs, improving operational performance
With unmatched purchasing power and expertise, Entegra can take your procurement efficiency to the next level with contracted products that offer the best prices on the goods your business already uses
Employee training and temporary labor support from Entegra means you'll get more out of your workforce by reducing waste, eliminating overlap, and avoiding costly hires when unnecessary
With data and digital tools like Entegra PurchasingIQ, you'll always be able to see and understand your savings, ensuring you save more on everything you buy, driving greater operational efficiency across your business
Food waste is a major detriment to foodservice performance — which is why food waste reduction programs like Leanpath through Entegra are important to increasing operational efficiency. By training staff in best practices and measuring food usage, you can save more
Finally, Entegra can help you streamline back of house services with a comprehensive, consultative analysis of products, labor, energy usage, equipment and more. Improve operational efficiency and effectiveness with better training, proper staffing, and reliable products at the best prices
Explore other advisory services and client support