Using diverse suppliers and partners throughout your organization can bring better value to your customers, clientele and the communities you serve.
What makes a company a "diverse supplier"? They are companies that include 51% minority-owned, women-owned, veteran-owned, disabled-owned, and/or LGBTQIA+-owned enterprises.
In addition to meeting corporate social responsibility goals, diverse suppliers can give you:
Access to a wider pool of talent. Diverse suppliers can bring a broader range of experiences, skills, and perspectives to the table. This can lead to more innovative solutions and approaches to business challenges.
Increase customers. Working with diverse suppliers can help businesses better understand and connect with a wider range of customers, including those from different backgrounds and cultures.
Meet corporate social responsibility goals. Many businesses are required to meet certain diversity and inclusion standards as part of their operations, and working with diverse suppliers can help meet those requirements.
Enhance reputation and brand image. Businesses that prioritize diversity and inclusion in their supplier relationships are often viewed more favorably by customers, employees, and stakeholders. This can lead to increased loyalty and positive word-of-mouth.
Spread economic benefit to the community. Supporting diverse suppliers can help to stimulate economic growth in underserved communities and create more job opportunities for underrepresented groups.
Learn about our supplier diversity program.
Entegra's commitment to a diverse network of suppliers
At Entegra, we have a network of more than 3,400 diverse and small businesses, including national, regional and local suppliers who meet our high-level supplier standards. Year over year, our spend has increased with diverse suppliers. In 2022, we spent over $365 million, and we're committed to increasing this network.
Meet a few of our diverse food and lodging suppliers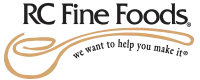 RC Fine Foods is a certified woman-owned business. They make and deliver high quality specialty items – dressings, marinades, extracts, soup mixes and plant-based Products.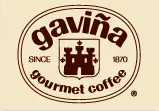 Gaviña Gourmet Coffee is a certified minority-owned business. Gaviña Gourmet makes sure to give back to local communities, contributing to more than 200 education and social services organizations throughout the U.S. annually. They also prioritize improving the lives of coffee farming families in Latin America.

Lodging Kit Company is a certified veteran-owned business. Lodging Kit provides operating supplies and equipment such as housewares, kitchen products, furniture and linens for hotels, resorts and lodging facilities. Lodging Kit specializes in Room in a Box™ kits – unit-packed kits containing all the in-room items clients custom-select, making unpacking a cinch and allowing clients to save time and money with a one-source supplier.
Meet your CSR goals
Entegra can help you meet your corporate social responsibility (CSR) goals by introducing you to a diverse network of suppliers. Entegra has a comprehensive portfolio of and a deep commitment to contracting with a broad pool of vendors.
Download the whitepaper to learn more about Entegra's commitment and how we can help you